You all know how this goes......Your walking, browsing a petshop, you aim for the reptile section, and there it is, A beardie catches your eye. Be it its colours, its manner, or your just a softie
. Of course the wife or husband is with you. Now its time to talk them it to how dam cool that dragon is......"We must take it home!" you plee.
Anyway, an hour or so later. This is the result........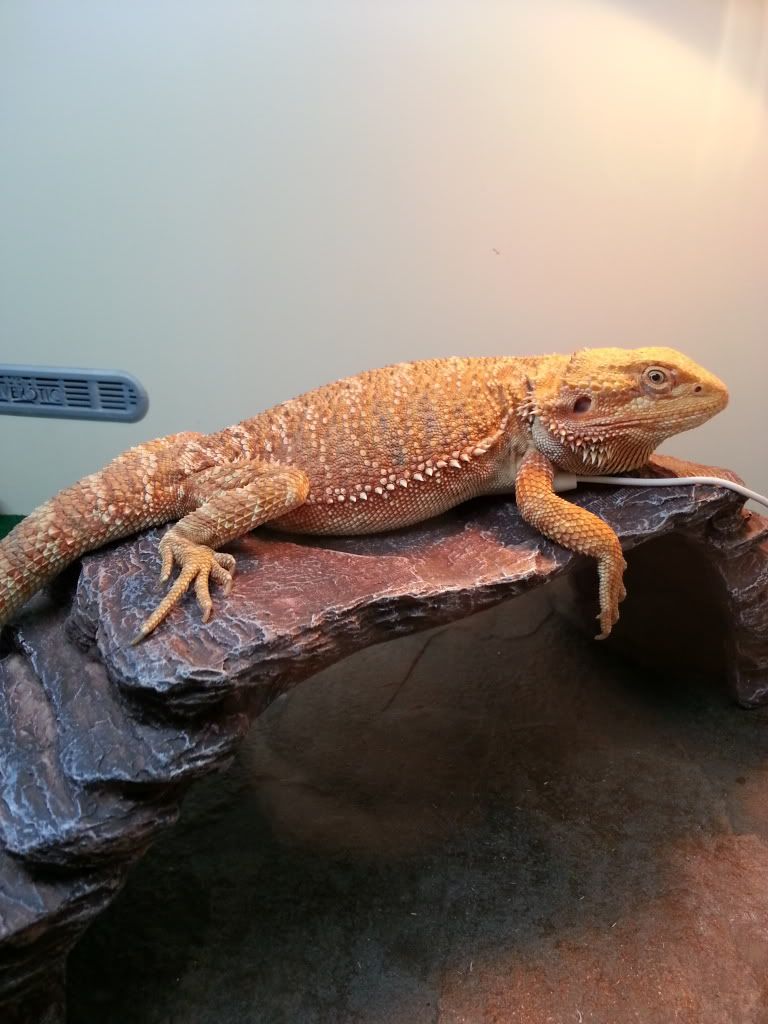 Yea yea, I know. But he's already loved. We couldn't resist to be honest. We went to a pet shop we have never been to. And he literally came running up to the glass. The kind girl in the shop let me handle him. He was no problems, so very content.
We had to have him. I have a spare viv, UV, bulbs, Rep Carpet etc. So why not. Only thing I aint got, but it will arrive Tuesday, is another dimmer stat. But I put in a 25w Exo Sun-Glow bulb, seems to be hold at about 37/38c in basking area. That will do until I get the stat and can put slightly higher watt bulb in knowing the temp will be regulated.
He will be a year old in January, he poo'ed last-night. Today ate some greens, and then 10 large (ish) Dubia. So I'm well pleased with that. Oh, then he poo'ed again today.
So all in all, seems happy. But we shall leave him to it for a week or so, minimum contact but for feeding and cleaning.
He is aslo yet to be named
. Will keep you updated on that one.