Hi All,
I popped into B&Q yesterday to pick up a spotlight bulb for the viv and came out with a sheet of polystyrene and some other bits. I thought I would have a go at making the viv look a little less bland inside. I was going to wait until I get a bigger viv but couldn't resist.
I got home from work tonight and started fiddling about with the polystyrene and have so far got this (I hope there is a pic below!)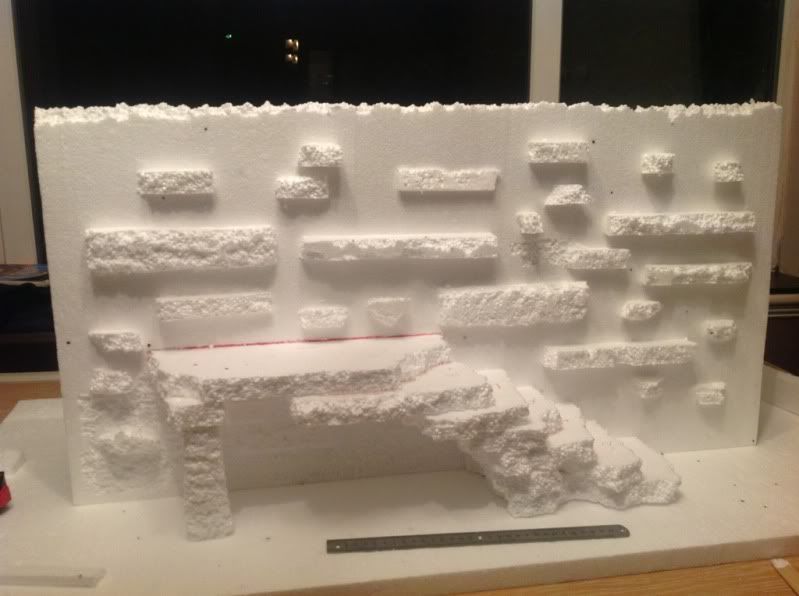 I have no idea how this will turn out or if it will be usable but nothing ventured .....