I've had a fairly hectic weekend what with a dragon undergoing coccidia treatment and other commitments.
Progress has been slow but there has been progress.
I started by removing the top panel to fit the UV lamp. Its an Arcadia T5 12% 54watt. It's 46"(if I remember correctly). Here's a few pictures of the process. Unlike T8's the holders for these clip to the electrical fitting rather than the bulb meaning they have to be the correct distance apart.
I mounted one bracket, making sure there was room around it. Then fitted the bulb into its connectors to measure up the second bracket. After fitting the brackets I screwed the reflector into place. All this was done with 16mm self tapping wood screws so not to break through the 18mm thick boards, a pencil and a screwdriver.
My uv strip will sit at the very front of the viv behind the lip so I won't be able to see it looking in. I opted to mount the tube as far to what will be the hot end as possible leaving a small area towards the cool end with less uv exposure, in case Archi needs some shade. With this in mind I only fitted the larger of the two reflector halves which together make up the full length.
This means in the basking spot he will gain full uv and then from about half way down the tank I should see a uv gradient similar to the heat gradient. That's the plan anyway.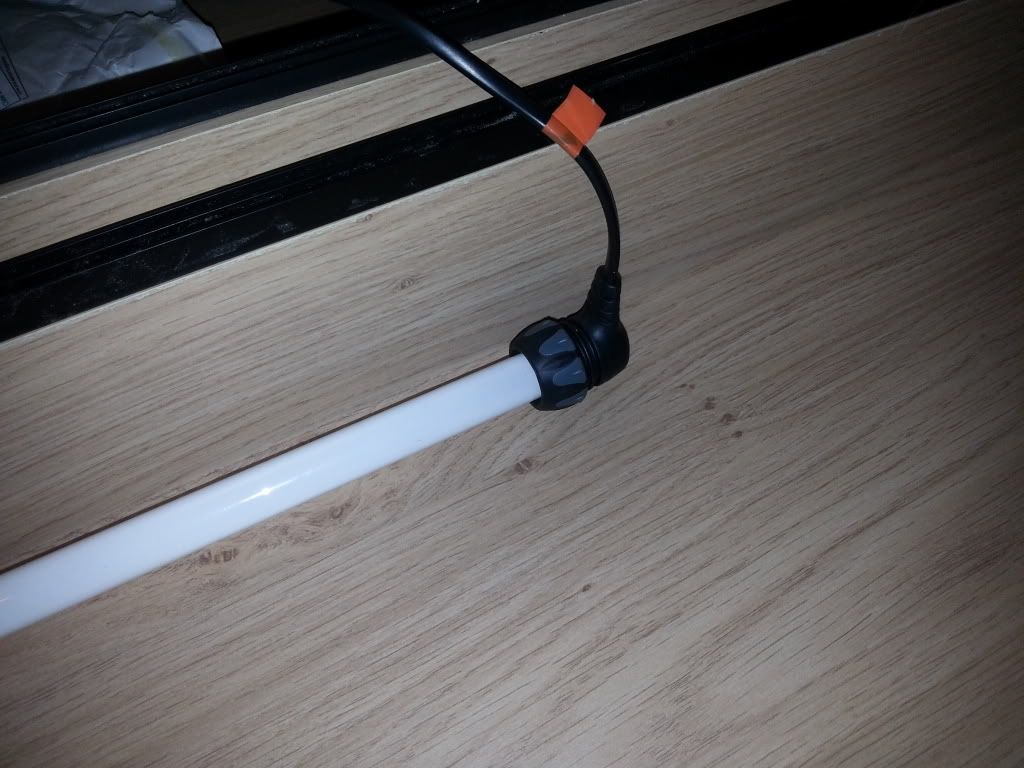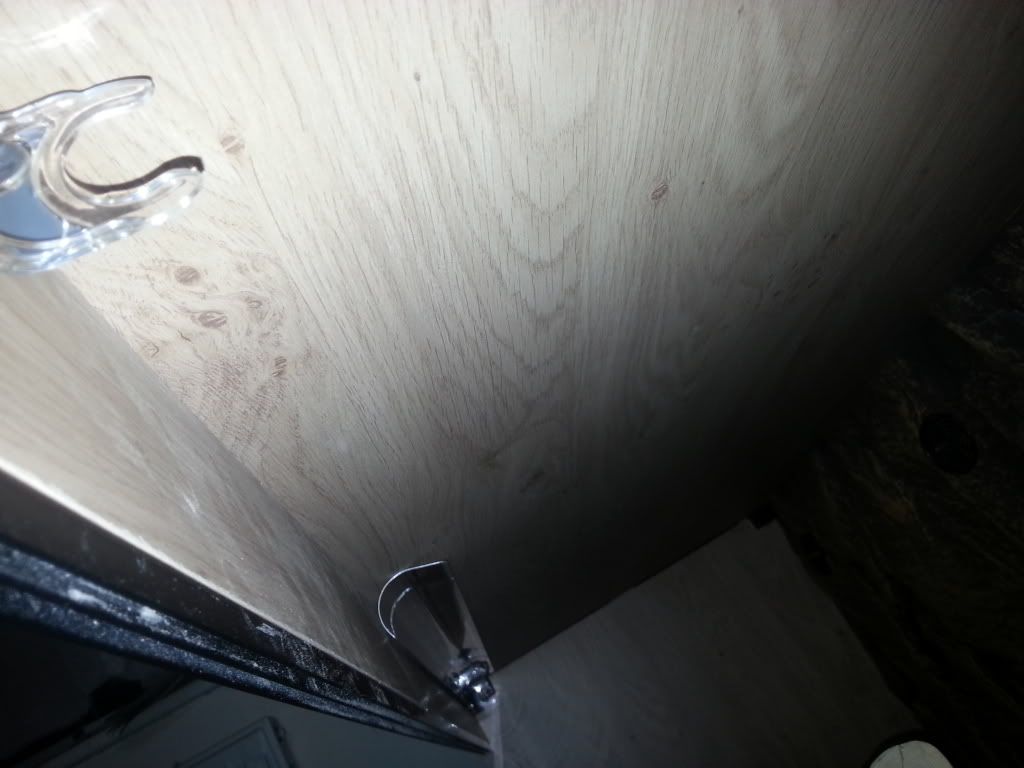 I like the T5 clip design as you can easily dismount the tube and it's very secure when in place.